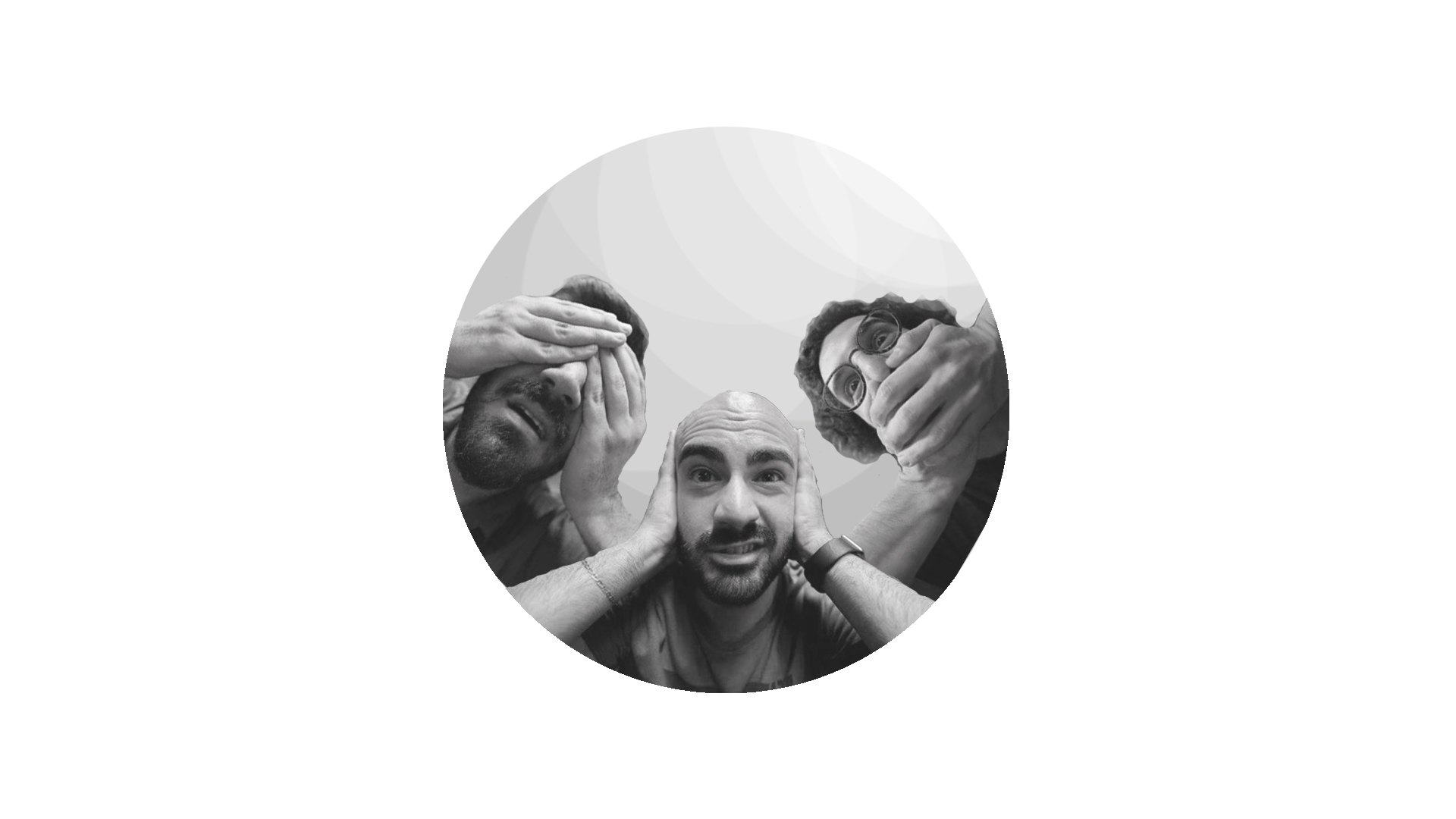 Monkeys Video Lab S.r.l is a multimedia communication company specialised in audiovisual production and art documentation. The three founding members, Simone Nazzareno Valente (1991), Alessio Rucchetta (1989) and Valerio Sammartino (1992), graduated from the Academy of Fine Arts in Rome, where they met in 2014 and began their collaboration.
In 2015, they take part in "Botero: an endless search", a documentary about the artist Fernando Botero directed by Don Millar. Together, in 2017, they take part in the "Filmare l'Arte" Master, established by the Academy of Fine Arts in Rome in collaboration with SIAE and the Conservatory of Santa Cecilia in Rome.
These previous experiences gave them the opportunity to collaborate with important figures of the art world, such as Yona Friedman, Adrian Paci, Liliana Moro, realising three documentaries ("Pane Quotidiano", "Against the wall", "The rats who invented the wheel").
The desire to create an encounter with art and artists leads them to collaborate with many museum institutions, such as MACRO Museum in Rome, for which they follow, almost in residence, the fifteen months of the MACRO Asilo project. They also collaborate with Palazzo delle Esposizioni; Mattatoio; The National Gallery of Modern and Contemporary Art in Rome.
As part of the projects created in this museum network, the three members of Monkeys Video Lab had the opportunity to compare and document the work of great artists and thinkers such as Michelangelo Pistoletto, Joseph Kosuth, Jacques Rancière, Antoni Muntadas, Alfredo Pirri, Jim Dine, Giuseppe Penone. With some of them they also make videos and interviews.
Monkeys Video Lab is also present in several festivals such as the video art festival "Lo schermo dell'Arte" in Florence (2018) and "Open Sound Festival" in Matera (2019), where they build a relationship of trust and collaboration with the multimedia artist Yuval Avital, that will develop between Rome and Matera, as part of the events related to Matera European capital of culture 2019. Monkeys Video Lab continues with determination its mission of creating and narrating art, basing their work in the chore values of curiosity, professional rigor and the conviction for which listening, confrontation, complex approaches, a sum of different perspectives and the ability to work together constitute the essential ingredients and the most effective method of creating virtuous circles and making each creation more powerful and more lively.