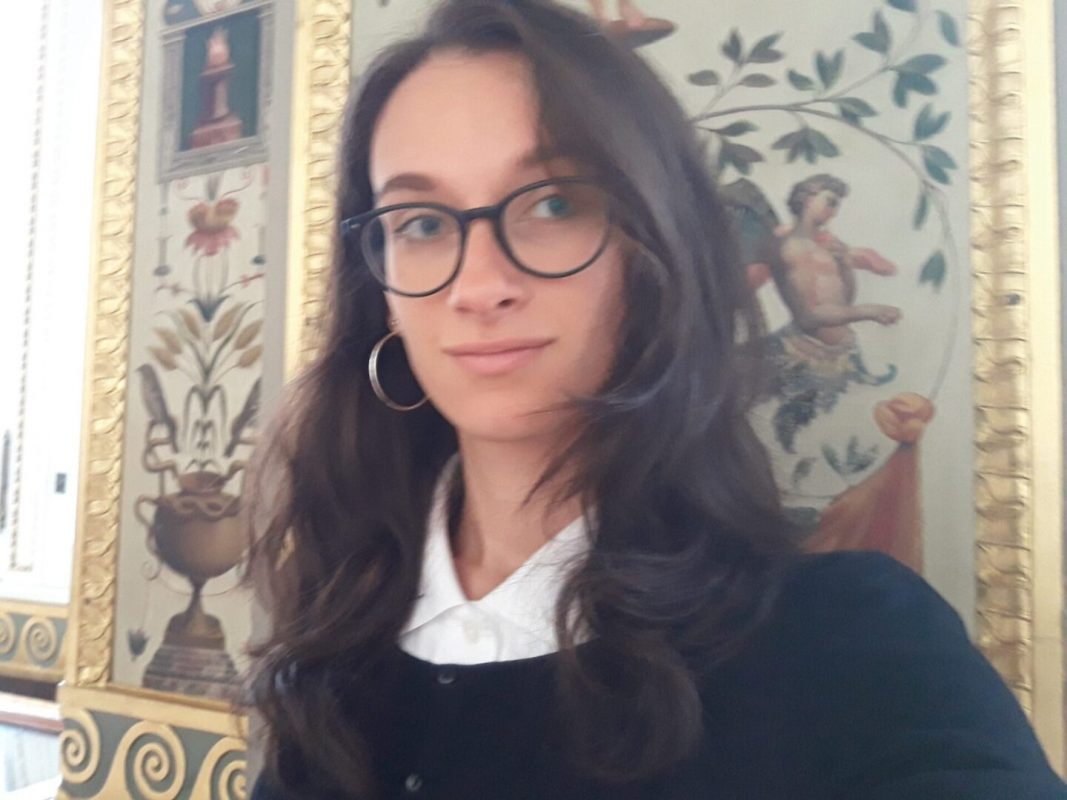 Born in 1994 in a multicultural environment, Caterina Ercolano, Italian-Mexican, speaks fluently Spanish, English, French and basic Russian. 
She graduated at Istituto Gonzaga in Milan, focusing on scientific subjects. After 3 years studying Chemical Engineering at Politecnico of Milan, her interest towards arts world led her to change field of studies: Caterina enrolled at IULM University and got graduated in July 2020 in Arts, Media and Cultural Events, with the thesis "Artist's Resale Right as a tool to promote figurative art". She kept studying, during the following Autumn attending Christie's Education course "Art Market Economics". At the moment, she is following a postgraduate course on Digital Marketing at Cusano University.
Since 2013, she is volunteering with FAI – Fondo Ambiente Italiano. During 2019, Caterina worked as intern at the gallery ARS Art Space, managing exhibitions at Palazzo Durini and Brian & Barry Building in Milan. Meanwhile, she started a collaboration with ArtEconomy project of Five Gallery, Lugano (CH).